This HOW HEALTHY IS YOUR BUSINESS? presentation proposes ten key result areas where leaders need to focus to ensure healthy business growth. 
What's covered?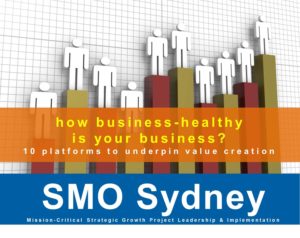 -are your KPI's adequate?
-to survive, you must grow
-to grow, you must compete
-to compete, you must be different and better
-do nothing other than create value
-be proactive.
Passive is probable corporate death
unhealthy is corporate death
---
Email me here