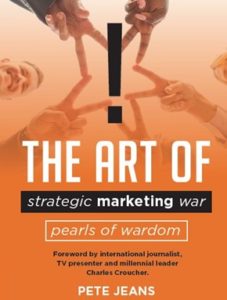 It's my  pleasure to FREEshare the contents page and  Chapter One of               
The Art of Strategic Marketing War – Pearls of Wardom.
OR BUY THE WHOLE EBOOK FROM AMAZON HERE AT $4.99 ONLY ! BETTER VALUE THAN A GREAT CUP OF COFFEE ! CLICK BELOW. https://www.amazon.com/dp/B07NXNQPJM
Insight for emerging and current leaders to accelerate their career development.
---