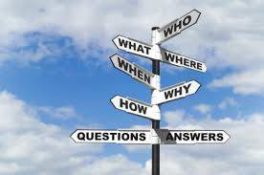 Research when you need it
I can provide research services through our world-class associates, Woolcott Research; with whom I've worked for many years.
Whether it's a secondary research task to confirm market rumour or comprehensive primary research to understand buyer behaviour or market response to a new product or service, our capability around market research is accredited, proven and very well-credentialed.
Importantly, you get my expert stewardship of your research project as part of the bargain; a project manager if you will; so that research problems are properly defined; objectives are set; a research plan is developed with appropriate methodology; and results interpretation and research reporting is properly planned and articulated.
Examples of research when you need it might include
competitor profiling
market sizing, growth and share analyses
demand trends going forward
critical success factor identification
value proposition development
market positioning gaps
pricing reviews
---
---
More about Woolcott Research
Woolcott Research has a successful 30 year track record. It offers the benefits of a medium-sized business with the capabilities of a large one.
The company is 100% owned by seven of its working executives which makes us fast, flexible and accountable. We are totally self-sufficient, with our own telephone call centre, internal analysis and web survey hosting, group & event recruiting capabilities and a good sized team of experienced consultants. See more here