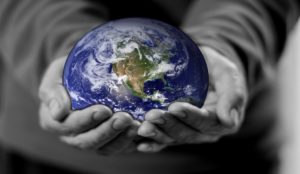 Mentoring. None of us have a monopoly on perfect judgement. None of us hold the world in our hands.
I've always had mentors. Three, in fact, at various stages of my career. Absolutely invaluable… when issues are ambiguous or you just haven't faced the particular challenge and need guidance to avoid mistakes that could cost you that potential promotion to a more senior role.
---
What do I deliver? Read the first article at this link
Balanced judgement from an objective basis. Reviews of your plans when you're too close to the action. Ideas you may not have considered. People you should know. People you should avoid. Qualifications you should pursue. Advice across a multitude of corporate and personal scenarios that arise unexpectantly. Consider getting to know me as an option as a future mentor for you.
Mentoring is a core support mechanism for emerging leaders; as well as leaders who have already stamped their brand on challenges they've faced and met successfully.
Not to consider retaining a mentor in certain stages of your career may be short-sighted?
Here's a few mentoring testimonial extracts
"I came through several months of his guidance with step-by-step insights in terms of processes and techniques, better armed for the future. He has a particular capability to engage, develop empathy through listening and questioning and get people on board. My view of his mentoring capability is excellent, particularly on the market engagement piece."

---

"For me personally, Pete's mentoring was extremely valuable and made me more effective as a lead team manager and industry innovator. Engaging him was the right choice; he introduced effective concepts for learning, resulting in thoughtful analysis rather than just gut instinct. I guess that's not unexpected given his width and depth of multiple industry sector exposure and his senior leadership background."

---

"In my experience in dynamically highly competitive markets where the essence of effective client-facing marketing, digital communication and implementation tactics need to be world-class, I can lean on Pete's counsel and pragmatic illustrative approach that is going to make my role as a leader more successful to drive desired outcomes."
---