Success Coaching from Pete Jeans will get you back on track and ahead of the game.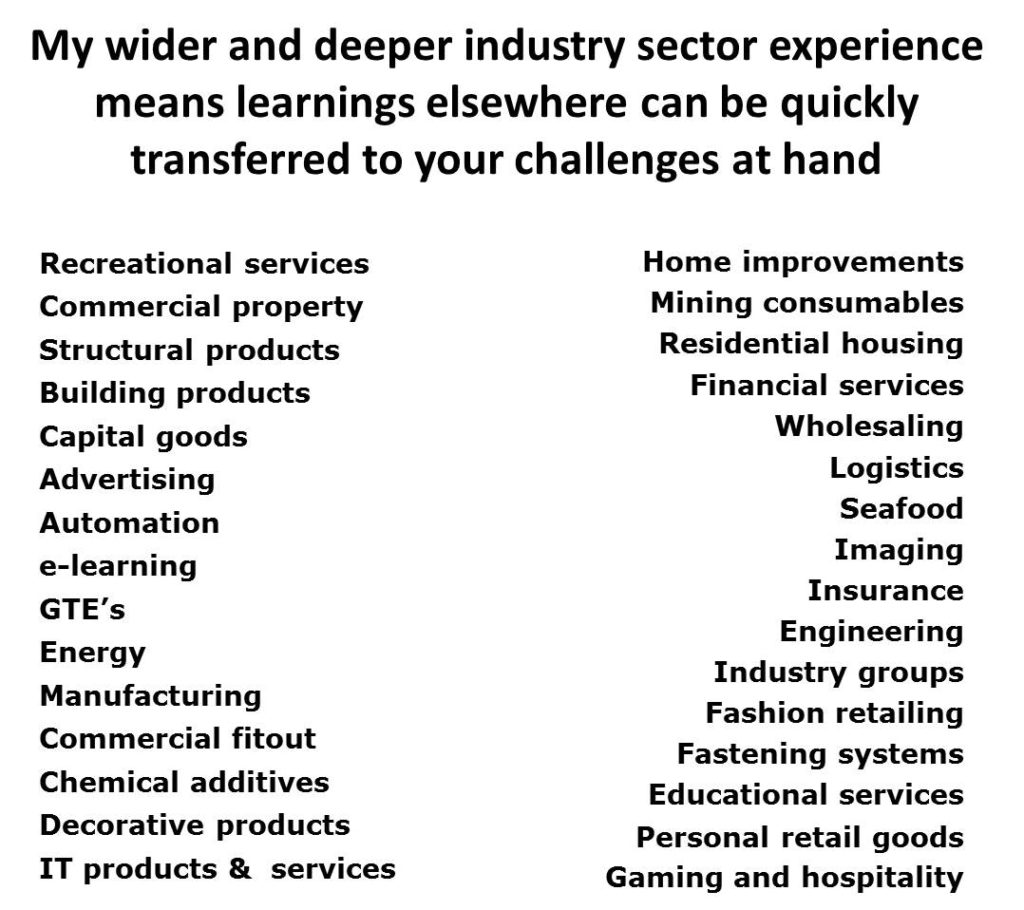 ---
Success Coaching means you have arguably the best support at your back. Everything's up for grabs. Any subject, challenge, issue, future initiative…it's all going to be easier, clearer and do-able now.
Pete is a Success Coach extraordinaire. His sector experience, both domestically and internationally is significant in b2b and b2c environments across more than 30 industries.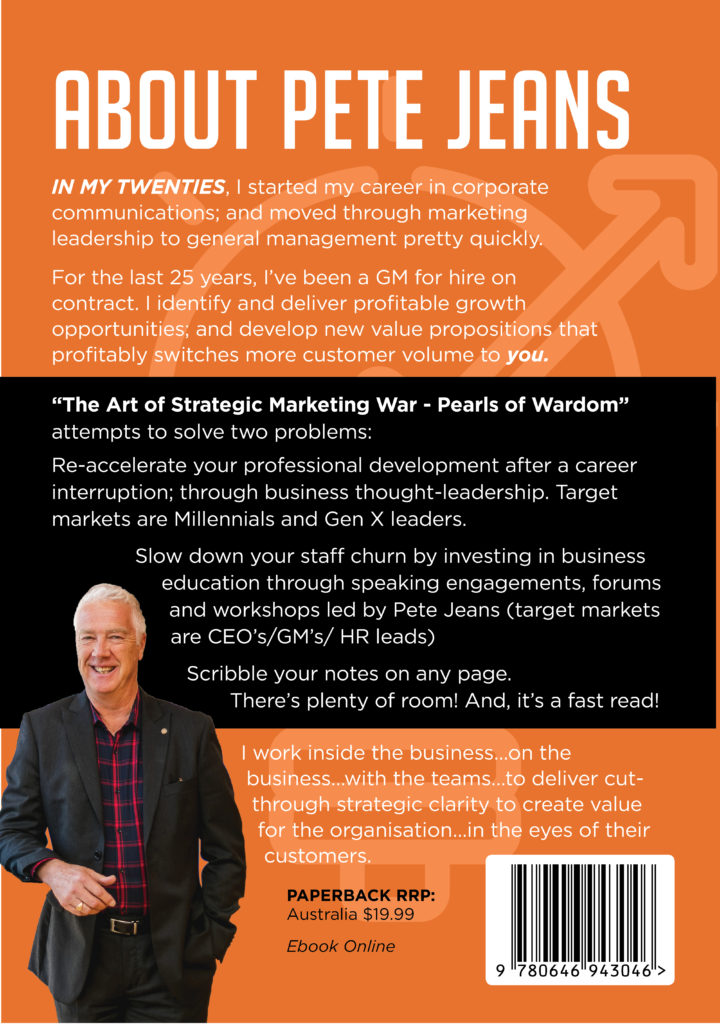 Do you need to work harder to develop strategies to incentivate growth in key performance ratios?
Whether your challenges are around marketing, customer acquisition and dilution management, recruitment, crisis management, team development and leadership, social media attacks, mergers and acquisitions, contract negotiations, product sourcing, export market development, distributor relationship management, greenfields construction, managing upwards, pricing re-structuring and many more scenarios, I have workshops and insights for emerging leaders as well as stories and solutions that may be relevant for you or your staff at their current career stage.
Learning & development is a clear strategy to reduce staff churn. Educating the up-and-comers through Success Coaching from Pete Jeans makes sense; as long as you can incentivate them to stay; and provide the stimulating environment and peer-relationships and support to link them with the values of your brands and vision.
Current and emerging leaders need to stamp their difference on their organisation. A reputation for crystal-clear insight often sorts out the candidates for future roles.
Here's some ideas that create value for managers:
Are you fully up-to-speed with business planning?
How's your social media analytics expertise?
Here's a few ideas for you… do you need coaching in:
STRATEGY TO IDENTIFY AND EXPLOIT market opportunities.
Value proposition development that switches volume for profitable share growth
Market, customer and competitor analysis to identify strategic trends, unmet needs and competitor weaknesses worth exploiting
Acquisition, merger and divestment due diligence plus integration or exit planning to create value
---
BEST-PRACTICE STRATEGIC PLANNING PROCESSES to strengthen your market position
Pricing strategy, decision protocols and management techniques to optimise margin management *NEW
Brand and product portfolio development programmes to revitalise lifecycle positions
Promotional and communications strategy to ensure on-brand messaging, targeting, awareness growth and sell-through
Go-to-market channel strategy to leverage distribution opportunities
Market information systems design & implementation to collate & validate information for managers
---
HANDS-ON IMPLEMENTATION TO BOOST outcomes and results.
Marketing & communications programme development and execution leadership to leverage multiples-impact around available budgets
Application of best-practice processes, techniques and management regimes to reinforce sources of competitive advantage
---
VALUE-ADDED SERVICES for improved organisational capability
Facilitation of strategic conversations to create consensus on direction
Keynote presentations to conferences, forums and workshops to stimulate thought-leadership
Marketing & digital communications assets reviews to reinforce best-practice
Peer reviews of plans and intentional strategies
Creation of standard operational procedures and policy manuals
---
MARKETING & COMMUNICATIONS GOVERNANCE for the digitally-connected world
Compliance awareness and training to operate professionally within the law
Marketing & communications governance workshops and protocols for ambiguous risk-laden scenarios
Marketing & communications governance policies and standard operating practices and guidebooks
Marketing & communication governance advisory in M&A, MBO, MBI, divestments and similar transactions.